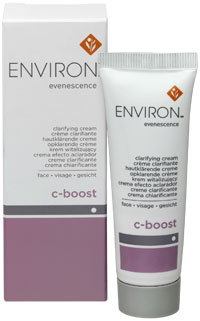 After extensive research the Environ Evenescence range was formulated to help improve particularly the appearance of uneven skin tone with discolouration. This scientifically advanced combination of ingredients works in perfect synergy to give the skin a fresh, healthy and renewed glow. The Evenescence range is best used in combination with the Environ vitamin A moisturisers and a broad spectrum sunscreen to obtain optimum benefits.
Results vary based on the individual's specific skin physiology and current condition. Time and dedication is essential.
• Can be used by all shades of skin, at any age by male and female clients. .