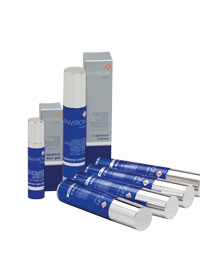 Ionzyme® Range
The Environ Ionzyme® range is a premium collection of skin care products containing essential vitamins, antioxidants and peptides to provide a complete skin care programme. This scientifically advanced combination of ingredients works in synergy to assist in creating the appearance of a smoother skin texture and a healthy glow.
The C-Quence 1 – 4 serums work in a unique step-up system to gradually enable your skin to become acclimatised to increased levels of vitamin A and vitamin C. These serums also contain other beneficial ingredients that may assist in enhancing the appearance of the skin. You can read more here about the range.
Can be used at any age by male and female clients.