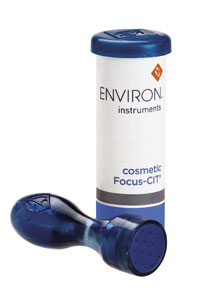 Cosmetic Needling
Cosmetic needling dramatically increases the effectiveness of the topically applied Environ products. The tools are easy to use and are used to pre-treat small areas and even large curved areas of the face and body. The Environ Cosmetic Roll-CIT®, Focus-CIT™ is designed to enhance the overall look and feel of the skin.
• Once opened, use within 10 - 12 weeks to ensure optimal vitamin activity.
• Can be used by male and female clients.
• Not painful and does not damage the skin. .