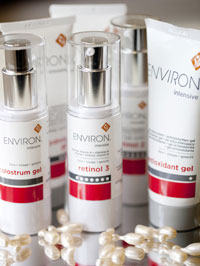 The Environ Intensive range has been formulated to complement the step-up system of Environ's vitamin A skin care programs i.e. the AVST, Original or Ionzyme ranges.
It Contains a Varity product to intensively target a specific area of concern or specific skin condition.
Once opened, use within 10 - 12 weeks to ensure optimal vitamin activity.

Can be used by male and female clients.